Based in the South of the UK, at Solweb we strive to support you and your business. Our highly-skilled team of software developers with over 20 years of experience of creating quality software work to meet your specific requirements.
You can view our range of services to see how we can best fit your business so that you don't have to work around pre-designed software.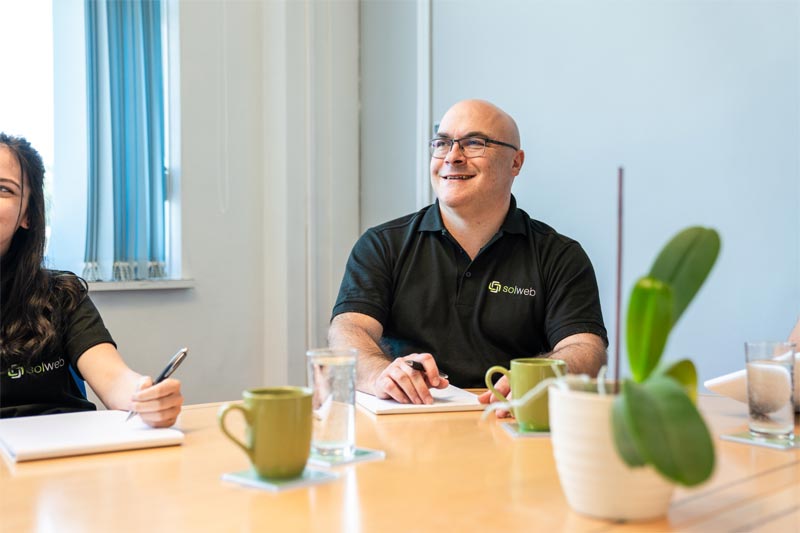 Meeting

We meet with our clients to discuss their situation and their aims.

Collaborate

Off-the-shelf products are reviewed; competitors are analysed; integration considered.

Brief

Proposed solution, timescale and quote provided that outlines the client's requirements.
Development

Solution is constructed and undergoes meticulous testing; the best programming practices are used.

Review

Regular contact is kept in testing so both parties can evaluate design and function of the solution.

Sign-Off

After extensive testing, the final completed solution is launched and signed off by client.
A sample of software companies we have worked with.
We work in partnership with other software providers to integrate with their solutions for our clients. From these, we have built long-standing relationships, some of which have lasted over a decade.