Your reliable e-commerce solution for your business. Nobody knows your business like you do. What you require is the technology to support your business – not the other way around. We at Solweb Ltd can deliver these results with our e-commerce solution: WebPortal.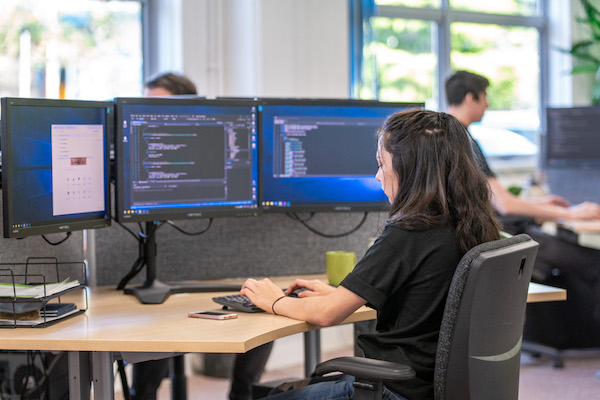 The benefits of Web Portal.
Integrated Website Solution
Data is passed to and from our secured data servers controlled by The Data Bridge, ensuring your customers have access to up-to-date product and account information without you having to update data in multiple locations, saving you both time and money.
Cost Effective
For a small setup cost, and a small monthly fee, your business could be trading 24 hours a day, 7 days a week, 365 days a year. Whether you sell off the shelf bespoke products, require an online sales facility or just want to simplify account management and progress chasing, WebPortal will quickly become your most conscientious, efficient and cost effective member of staff.
Creative Flexibility
Whether you are looking for a streamlined e-commerce solution, a sales portal for your dealer accounts, or even a secondary web store, Solweb can design and develop a solution from the ground up using the latest technology and design trends. With a integrated Content Management System, you can continue to be in control.
What is Web Portal
Our e-commerce solution platform with marketing suite. It can also integrate with the majority of standard applications which use database technologies, including 123Insight, Access Dimensions and Sage Line 50 / 200 for real-time data transfer. WebPortal bridges the gap between your internal management system and your commercial website.
As well as up to date information including Account, Price and Stock information, you will also have all order information automatically created in your internal accounting systems such as Sage or Access, or even in your MRP/ERP system, without any interaction from a sales person. Now has never been a better time to integrate your systems!