Streamline your business with custom software tailor-made for you.
We create bespoke solutions and custom applications to help your business run efficiently. Every company has its own unique processes that you shouldn't have to change to tailor to something else so we adapt off-the-shelf software or develop something new to help you advance.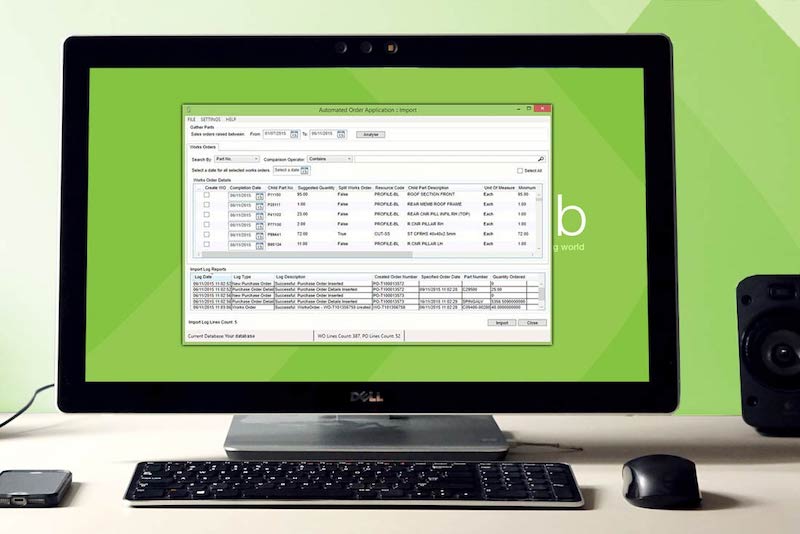 The benefits of Custom Software.

Efficiency

Your team can prioritise their workload as they will not have to complete repetitive tasks and the system will be designed to match they way they work.

Error-Free

Integrated solutions require less manual input, therefore errors are less likely to occur when data is collated, used, and shared between systems.

Stand Out

Custom software will help you to stand out as a business amonghts your competitors - your customers will appreciate the effort and design.

Up-to-date

Custom software solutions adapt to the growth of your business, accommodating process changes and up-scale of production capacity.

Cost

Development costs are based on the time taken to build the solution, and you are only paying for what you need, and what you will use.
Custom software information and how it can help you.
Imagine if your core software applications were integrated and matched the way you work instead of you having to change your business to adapt to the way off-the-shelf software works. Double keying of data and collating information from different applications would be a thing of the past. Performance improvements could be realised quickly and would pay for themselves in a matter of weeks. Integrating will be the best change you ever made!
At Solweb, we have over 20 years of experience in successfully applying our extensive skills to ensure commercial benefits from bespoke software development. The benefits of integration speak for themselves – you will overall improve your business significantly in the long run by switching.