Solweb's Content Management System lets you control your own website. Your website is fundamental for good business: it's often the first thing a client will see. Regardless of your sector, you want to make the best impression. However, you don't want to have to contact a web developer every time you want to make a small change.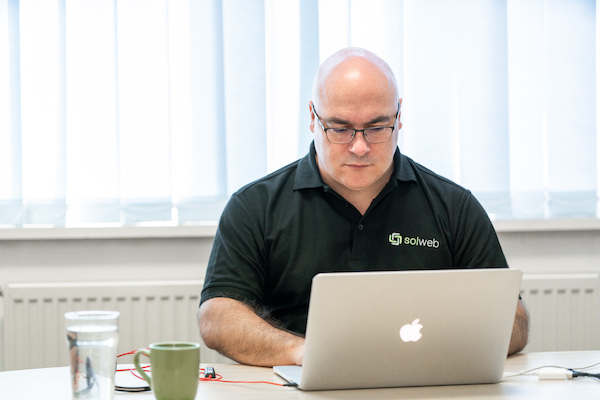 The benefits of Solweb CMS.
Integrated Website Solution
Data is passed to and from out secured data servers controlled by The Data Bridge, ensuring your customers have access to up-to-date product and account information without you having to update data in multiple locations, saving you both time and money.
Complete Control
At Solweb we have developed our own CMS to cater for the ever expanding needs of our clients. Using a simple and intuitive system you can control the content of your site, upload images, documents and videos, or simply just have well formatted text that can be changed without any effort or programming knowledge.
Targeted Features
The streamlined CMS ensures updating content can be as simple or as complex as your website required. From advanced marketing features, detailed product management, to a comprehensive delivery manager, Solweb will provide you with the editing capabilities that are implemented with your requirements as the primary focus.
What you can achieve with Solweb's Content Management System.
With Solweb CMS, you have full editing capabilities, search engine optimisation functions, high level security, spell checker, an advert manager, a page builder, a menu builder and so much more!