28 July 2021
This is quite the question to open with, isn't it? The last 16 months have been an absolute rollercoaster, and the effects have been widespread for businesses of all shapes and sizes.
A recent report from Simply Business estimated that the anticipated cost of the pandemic on small businesses and the self employed is around £126.6 billion and rising. There is no argument that for many the effects have been devastating, and yet for many others it has been a force for change; to adapt operations or begin new ventures to meet the rapid change in demand.
After the initial shock of the first lockdown in March 2020, when the whole country seemed to grind to a halt as we grappled with new restrictions and daily briefings, many in the business world quickly found their feet again and began exploring ways to continue trading.
The continuing effects of the pandemic have presented opportunities for new revenue streams and ways of working, but they have also thrown up some questions. If workers have to stay at home, how can you continue with tasks like accounts processing, production or delivery? And if travel restrictions slow the transportation of your stock, how can you adapt?
Using automation and bespoke software to drive change
We have worked with lots of businesses that had to furlough staff but needed operations to continue, and we have provided the solution with automation.
For some, the move to automation has been a challenge in itself; during times of financial pressure, it's natural to try and protect your assets, but in order to make effective changes you need to invest. The companies we've seen achieve the most success have been those who embraced this concept and made investments in technology.
For every area of business there is a digital automation designed to save time and effort. We specialise in creating bespoke solutions for our customers that are designed to fit perfectly with their priorities and existing processes, and during the pandemic we've built and delivered:
E-commerce websites to automate orders
Systems to automate reports and enquiries
CRM systems
Systems to allow staff to manage stock levels using tablets
Accounts package integration to link all existing data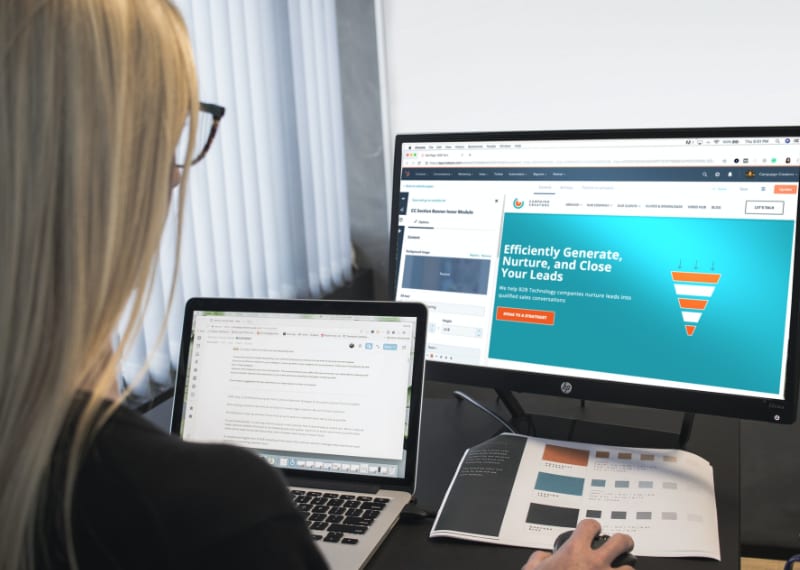 Getting the most out of your business software
Your systems work with a transfer of data; the information you feed in, how it is processed and what is produced. Installing software alone will deliver you savings in time and cost, but in order to get the greatest value you need to use the data as well. Run the reports, analyse trends, compare results.
The analytics will show you what needs further improvement, where issues are emerging and where your successes are, and acting on this data will enable growth and continued improvement over time. Perhaps staff need refresher training, different shifts are performing at different rates or you have regular issues with invoice payments. Regular scrutiny of data allows you to predict these potential gaps in your process and mitigate the effects so your business can run as smoothly as possible.
With many of our customers, we find that implementing custom software solutions is a big part of the process, and we offer extra support during this process to provide education and training to staff, helping people to understand and embrace the change in business. Our role is to remove the barriers you see, to join you at the stumbling block and create digital solutions that give you the ability and confidence to move past it and keep going.
As we all move forward into the new normal, we've been considering the changes we've seen and our biggest reflection is that people are resilient. Despite some incredible hardships, business owners are looking to not only survive, but to thrive.
Why not book in a call to see how we could help you? We're always on hand to help you work out how bespoke digital solutions could transform your business.