Solweb Ltd is helping small businesses to tackle Cyber Crime and stay online.
The Federation of Small Businesses (FSB) estimates that Cyber Crime costs small businesses £800 million per year; something that Solweb feel can easily be reduced if small businesses use the correct tools and seek professional advice when trading online. 54% of small businesses polled said they had been a victim of crime over the last 12 months whilst 37 % reported problems with phishing emails, 15 % were affected by credit card fraud and another 15 per cent fell foul of security problems caused by viruses and hackers.
Solweb create fully integrated and secure online solutions for small businesses. The WebPortal product integrates with 123Insight, Access Dimensions, Sage Line 50 and Sage Line 200. All data, including monetary transactions, is transferred securely, ensuring customers have up to the minute information, saving time and money.
Managing Director of Solweb Ltd, Wayne Dix
"To protect your business from Cyber Crime, Solweb Ltd recommend that you regularly install security patches and ensure that your virus scanning software is up to date. The Internet is an important marketplace for many small businesses, as it minimises overheads. I would not want small businesses owners to be put off trading online due to the threat of Cyber Crime".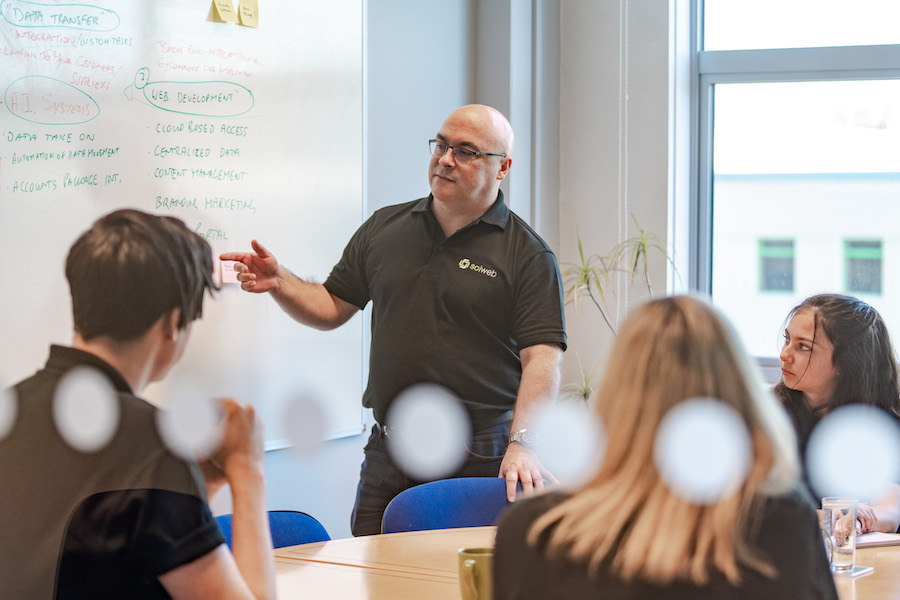 For more information, contact Solweb on 01202 232846 or email
This email address is being protected from spambots. You need JavaScript enabled to view it.
. Additional information can be found on our website at https://www.solweb.co.uk.