On Friday 10th November, Rob Tanner, our Commercial Manager attended the Ferndown Business Awards at the King George V Pavillion in Ferndown. Having been shortlisted in the B2B Business of the Year category, several weeks before, Rob attended the awards, hopeful of adding another award to the one we won earlier in the year at the Wimborne Awards. Over 100 businesses were considered by the judges and we are very pleased to announce that we did indeed win the B2B Business of the Year award for 2023!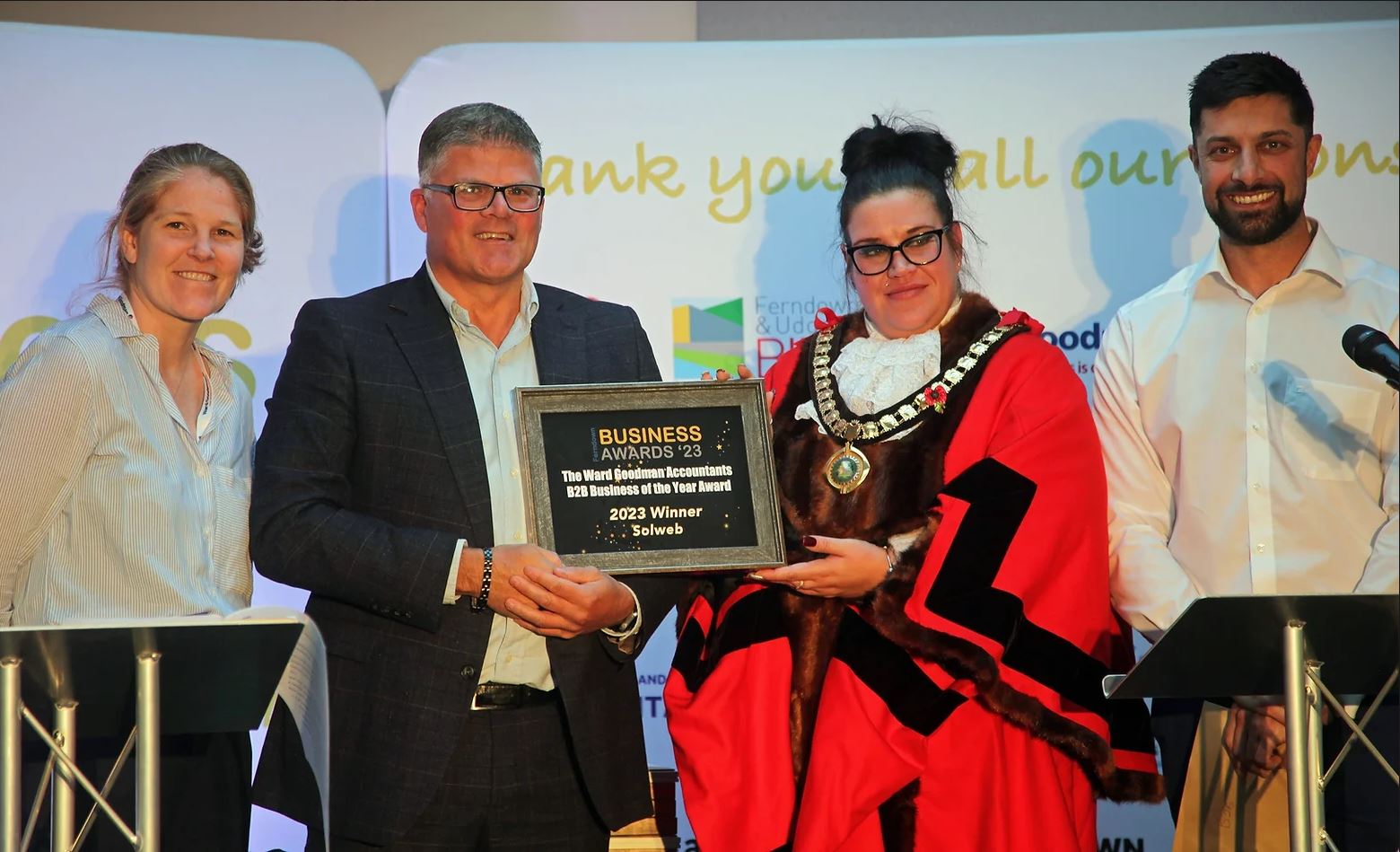 At Solweb, we take a lot of pride in the products and services that we provide to our customers. For us, it is all about saving our customers time and money, by providing solutions that allow them to make efficiencies and in turn make their company more profitable. We also provide support throughout the working week, so the customer has the piece of mind, that on the rare occasion they have an issue, our team are on hand to quickly resolve it. The judges clearly saw this in our business and made the following comments:
"The logistics of running any business can be incredibly difficult but with the right software tools, efficiency can be increased and our winner works with many businesses both locally and nationally to acheive this. The judges were most impressed by the entry that demonstrated client relationships were at the heart of their operations, backed up by technical knowledge and enthusiasm for their business sector. Clearly offering customers the tailored services and solutions that would help their businesses grow and save them money and time".
As a result of winning this award, we have been invited to the regional East Dorset Awards in Jan 2024, where we go up against winners from other districts in our category.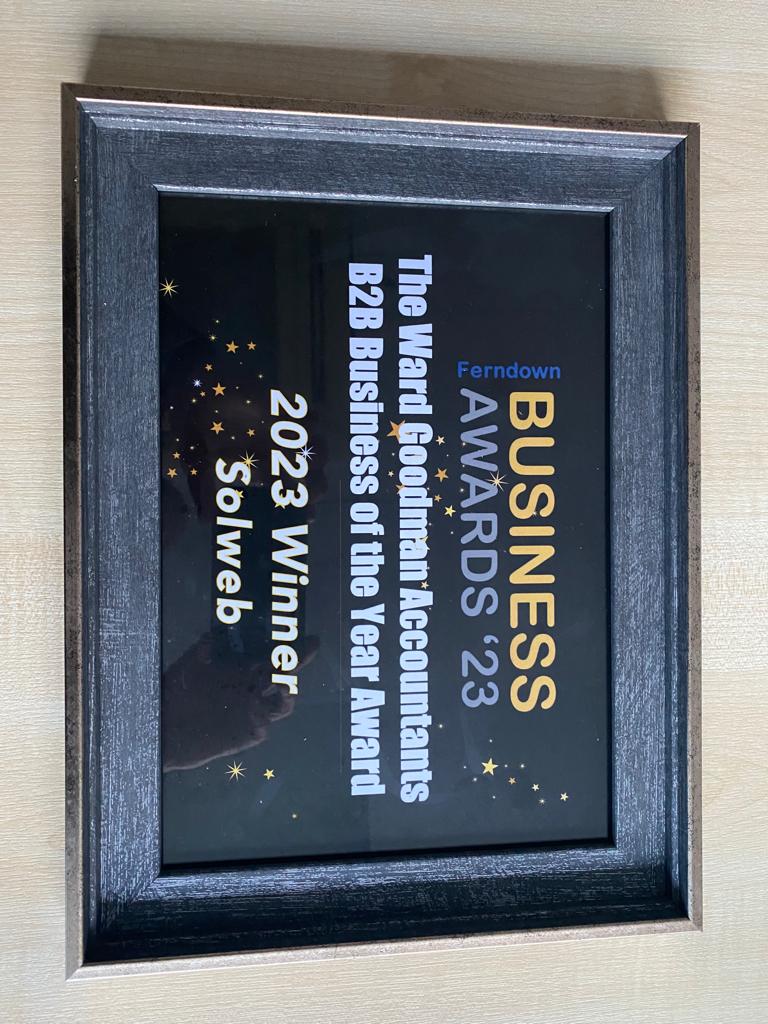 We would like to thank Nigel Reeve, Marketing Director at Marketing SW Ltd and all those associated with organising the local awards ceremonies. The networking, the lunch and the awards themselves make for an excellent afternoon....and winning is just the icing on the cake!