01 December 2020
As a UK custom software company we spend a lot of our time outlining the benefits of business process automation in general terms. You might expect us to make that argument, given the business we're in, but statistics from around the world help to underline the massive impact which automating routine, repetitive and time consuming tasks can have on the place where it matters the most – the bottom line.
Automation Benefits
According to consultants McKinsey 60% of occupations could save 30% of their time through the automation of tasks such as generating sales leads, approving paperwork, and processing documents. At the same time a survey from Deloitte stated that investment in business process automation would not only pay for itself in less than 12 months, it would also produce the following benefits:
Improved compliance - 92%
Improved quality/accuracy - 90%
Improved productivity - 86%
Cost reduction - 59%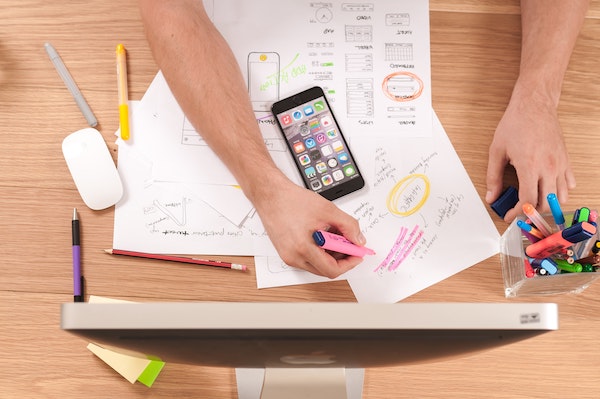 Custom Software
Any UK bespoke software company would recommend the use of automation software as being both a technological and business inevitability. From a technological perspective, if the systems exist to streamline repetitive tasks then it falls upon any forward thinking business to explore how these systems could help. According to independent global research the average office worker spends 552 hours a year performing repetitive or administrative tasks, which equates to 69 working days. If you're someone who runs a business then it probably doesn't take too long to calculate exactly how much 69 wasted days are costing your business every year. In addition to this is the simple fact that, of those businesses which already make use of business process automation, 78% fully expect to increase their investment in the next 3 years. In other words, if your business doesn't take advantage of the efficiencies driven by custom software automation then it is likely to be left behind by competitors who have opted to do so.
Fewer Staff In The Office
As stated, these are the general arguments for the take-up of automation and they can be firmly applied against what might be called the standard operational backdrop of the average business. That backdrop has been anything but standard in 2020, however, and the impact of the COVID-19 pandemic and the accompanying waves of lockdown have, if anything, strengthened the case for investing in automation.
Businesses across the UK have had to adapt to the reality of their employees working from home or being on furlough for eight months now, with a return to normality still seeming to be some time away. Indeed, many of the largest companies in the world, such as Amazon and Google, are already talking about making the shift to home working at least semi-permanent, so the current issues around staff working remotely or remaining on furlough are likely to impinge on business efficiency for some time to come.
The kind of repetitive and time-consuming tasks – such as purchase orders, invoicing, stock management and maintaining spreadsheets – that can easily and effectively be switched to automation, are exactly the activities which will start to take up a disproportionate amount of time during any period when the full complement of employees aren't able to work in the office. Whilst the pandemic and accompanying lockdown have created a situation in which automation might be even more helpful than usual, they have also provided the conditions in which the switch to automated systems might be easier to facilitate than is ordinarily the case. As a UK custom software company we work closely with clients in order to create solutions which integrate seamlessly with existing business processes, and a period such as this, during which the office itself won't be as busy or as crowded as usual, is the ideal time to introduce such a system, transforming the way you work during the ongoing crisis and preparing for a more efficient future.
Bespoke Software
The fact that the systems we create are bespoke and tailored for the individual business in question is a vital aspect of their effectiveness. According to a survey on business process automation carried out by Gartner, 40% of enterprises which invested in automated solutions in 2020 will experience 'buyer's remorse' in 2021, due to the fact the solutions they purchased were misaligned with existing processes, worked mainly within silos and would be impossible to scale up in the future. This demonstrates the fact that choosing the right automation solutions is just as important as making the decision to automate in the first place. Issues like those raised in the Gartner report aren't going to impact on those businesses which work with Solweb, because our bespoke software solutions are designed and installed with integration and future-proofing built in.

Automation For Manufacturing
Our work with two different businesses gives an insight into the timesaving efficiencies which automation – if designed and installed in the right manner – can help to deliver. The large automotive interior manufacturer, IM Kelly, needed a suite of applications to handle a significant rise in manufacturing requirements. Having recently started working with 123insight, they needed a method which would enable them to work with feeds that were too large to handle manually. In slightly more detail, they needed an application which could automatically adjust forecasts created in 123insight after the data in the relevant file had been validated. Our solution involved an Electronic Data Interchange (EDI) Importer which could handle a wide range of information for creation within 123insight, including a 12 week forecast for use with materials planning, a 5 week pearl chain schedule and a 1 week schedule which could be used to create sales orders. After this system had been in place for a year we provided further applications including label applications, a job booking application, a web based despatch and picking and issuing system and a supplier scheduling system. To say that the software had a dramatic impact is something of an understatement. According to Nick Harrison, Operations Manager at IM Kelly, the systems we installed led to an increase in their manufacturing capabilities of approximately 14,000% over just 12 months.
Custom MRP Integration
When we worked with Luxonic Lighting Ltd they had also been working with 123insight to implement their MRP (Material Requirements Planning) system, and they approached Solweb asking for a web-based configurator system. The aim would be for this system to enable their sales team to manage quotations and set up parts on the basis of highly complex compatibility rules. In practical terms, the solution we designed and installed for Luxonic meant that the sales team could manage quotations using a system of drop down boxes which offer only compatible options on the basis of past behaviour. Using configured parts, the system can then also calculate the unique catalogue code, the Bill of Materials (BOM) and also the costs involved in building the part, which means that the quote team will always apply the correct margins. Amongst other things, completed quotations can be emailed to customers in the form of a PDF which can then be stored on their server.
Time is Money
Both of these are excellent examples of the way in which we can offer solutions which save time and increase efficiency for our clients. If automation is something which you previously considered but had not yet got around to trying, the disruption caused by the pandemic could offer the ideal opportunity to find out exactly what bespoke software could do to streamline and speed up your processes. Think about how much the kind of automated systems described above could save your business in terms of both time and money and calculate if you can really afford not to embrace automation.