24 February 2021
If you run or work for a business which is not yet taking advantage of automated accounting software then the best argument for making the switch is the impact which manual accounting is having on you, your business and your employees. Although predictions about the rise of the paperless office have been around for decades now – at least since the 1975 publication of a Business Week article entitled 'Office of the Future' – the reality is that, on a global basis, paper processing and manual data entry still seem to hold sway. Research shows, for example, that the average UK office worker uses 45 pages of paper every day. This is a worrying enough statistic in terms of the cost per individual office, but becomes even more so when the fact that there are approximately 25 million office workers in the country is taken into account – 45 multiplied by 25 million equals a huge mountain of paper to be disposed of or recycled.
Invoice Processing
On a global basis, only 55 billion of the world's 550 billion invoices were exchanged on a paperless basis in 2019, with the remaining 90% having to be processed manually, and manual processing results in 12.5% of invoices needing to be reworked or revised in some way.
Moving away from invoices in particular, 90% of all data extraction and entry around the globe is still manual, and, in the UK, 4 out of 10 employees spend at least two hours every day engaged in this kind of routine and repetitive activity. If this sounds like your business then just envisage the kind of high value activity which your employees could engage in if the time and effort which has to be put into chores like manual data entry is removed. Much of this kind of work in a wide range of industries centres upon accounting, from entering payments received and invoices payable to co-ordinating sales with stock inventory, and that's why investment in accounts integration software can have such a transformative impact.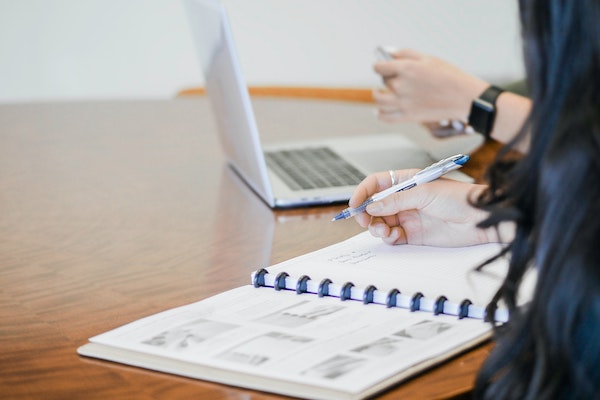 Automation For Accounting
We've written before about the power which automation has to improve client efficiency and transform the way manufacturing or services are delivered, and accounting software alone can play a huge role in this transformation. What accounts integration software does is take the benefits offered by accounting software as a stand-alone service for separate aspects of your business and combines them in one Web API (Application Programming Interface). It can seamlessly integrate with existing systems and removes the need for data to be entered and shifted from system to system manually. Once accounts integration software is in place the requirement of entering the same data multiple times in different parts of your system becomes a thing of the past – once a piece of data is part of the API it is communicated automatically and securely between your accounts and manufacturing systems, without employees having to spend valuable time updating spreadsheets that are no longer fully fit for purpose.
The advantages of accounts integration software flow from the fact that it saves time and reduces human error at a stroke. When a piece of accounting information has to be entered into a system multiple times the chances of a mistake being made at some stage increase exponentially. Automation removes that risk and works with the rest of your ERP/MRP tools to deliver end to end solutions.
Accounts Integration Functions
The core components of any accounts integration software will include the key functions needed to keep the accounts of your business up to date and accurate, such as:
Purchase order
General ledger
Accounts payable and receivable
Bank reconciliation
Bookkeeping and billing
Stock inventory
Automating all of these functions will save time and money in its own right, but with accounts integration software this is only the foundation upon which you can then build. A custom solution can enable multiple systems to share data seamlessly and – most importantly – without manual intervention or data entry. This will include not only linking up with all of the separate accounting systems within your business, such as sales and suppliers, but also the rest of your manufacturing systems. In this way, the information which would traditionally have been siloed within the accounts department is available to be shared across your business, and can be used, in real time, to inform decisions on aspects such as re-ordering supplies, shipping, stock control and anything else which you choose to integrate.

Integrate With Popular Accounts Packages
The 'integration' part of accounts integration software is yet another of the reasons why it could make such a difference to your business. A system which works with popular packages like Sage 50, Sage 200, Xero and Access Dimensions leaves you free to change your accounts system as and when your business demands, and the out of the box nature of a Web API means that you can transform the way you work without having to build systems from scratch. In many businesses the platforms and systems which are relied upon have grown organically and in a piece-meal fashion over the years. This is as true of the accounting systems as it is of anything else, and moving away from these legacy systems can seem like a dauntingly complex task. Accounts integration software removes the complexity because it has been designed and built precisely with simplicity and ease of use in mind.
Real Time Data Anywhere
By providing a bridge between systems such as 'ordering' and 'accounting', the software creates a real time view of the transactions taking place within your business as and when they happen, rather than only after they have been inputted separately into the various systems. When an order is placed, for example, the information automatically travels to the accounting system, and the ability to make quick business decisions based on timely and precise data is greatly enhanced. The data which is travelling through the system constantly could also be used to create information on factors such as customer balances and credit limits, aged debt and outstanding sales invoices etc. all of which could be shared with the people in your team who need to know details like these.
The fact that the data utilised by accounts integration software is stored on the cloud means that it can be accessed at any time using any authorised device no matter where you are. When this is combined with the fact that alerts will automatically be sent in the event of any problems – such as the wrong VAT code having been entered – it means that you are in complete control of the financial status of your business at all times, while members of your team will enjoy the morale boost of being freed from repetitive data entry and have more time to concentrate on high value activity.